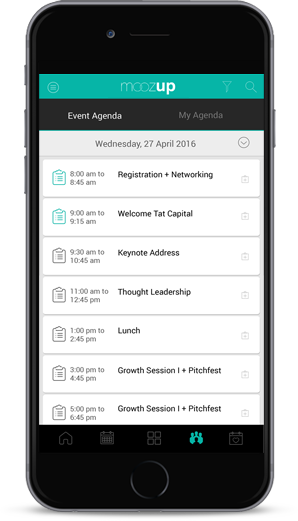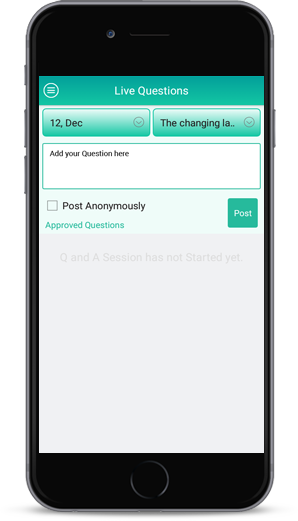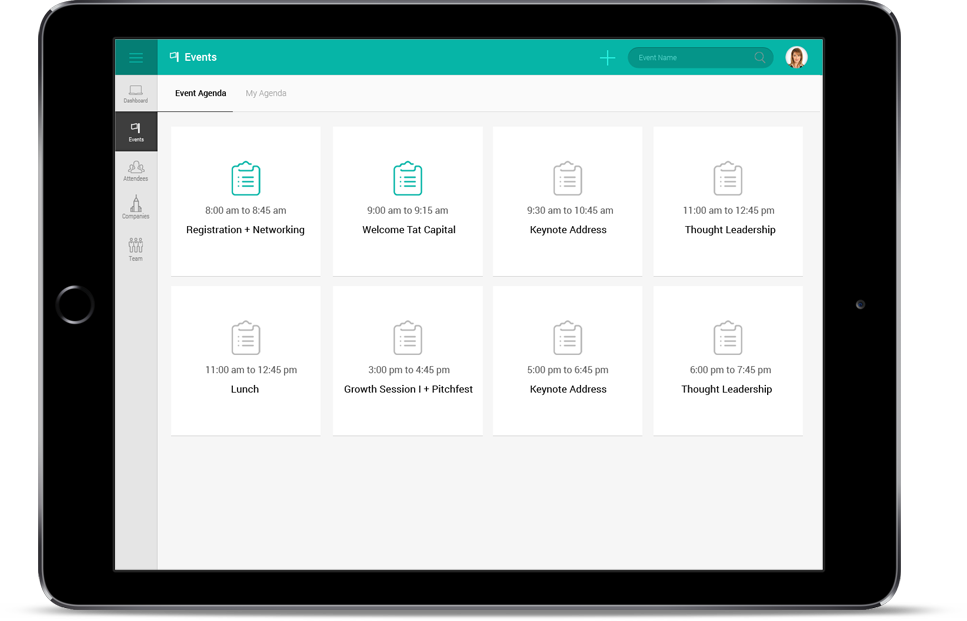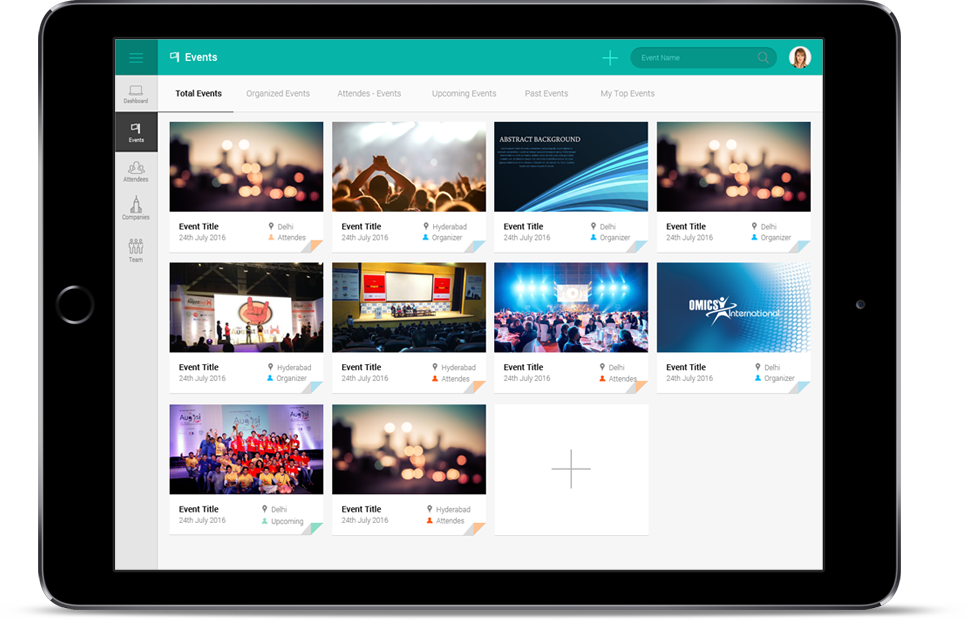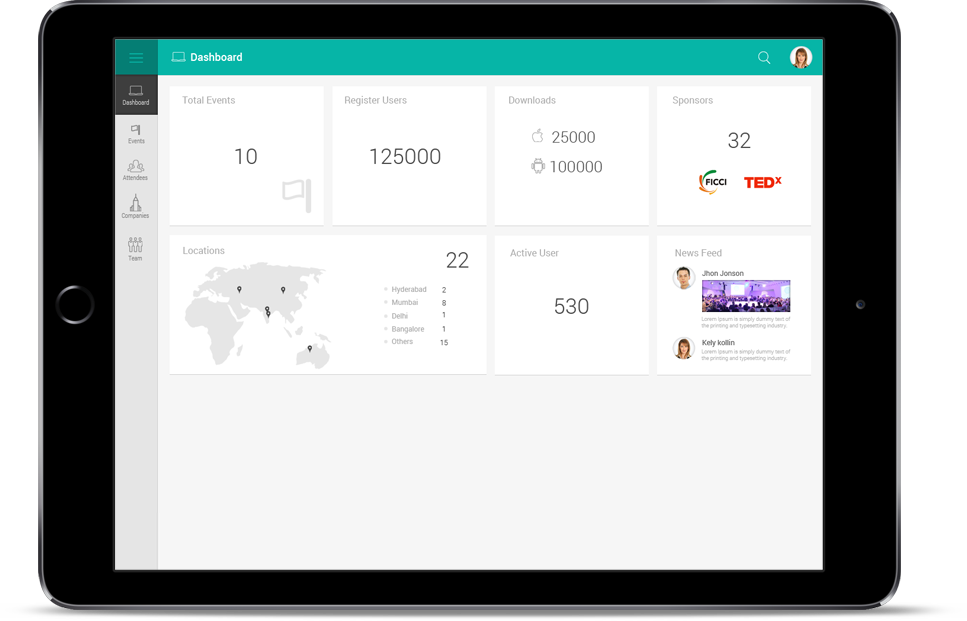 App Features

Mobile Agenda
Help attendees sieve through hectic multi-day/multi-track event schedules with keyword searches and customize personal schedules by letting them add sessions they wish to attend.
App Features

Meetings
Discover your most influential attendees and popular content. Increase your sponsorships with insight into your audience demographics and detailed brand affinities.
App Features

Live Q&A
Participate in panel discussions in real time at an event by asking speakers and presenters to answer your questions through the mobile app.